DT Piston - Tuning Kit for your
Motorhome with Mechanical Fuel Injection

More power - You will be able to remain in a higher gear at lower speeds, knowing you have the torque to pull away without shifting down. Approaching that uphill slope is no longer an anxious experience and overtakings will be done more quickly and therefor much more safely.*

Save fuel – Frustrated that your engine is too weak to be driven in an economical fashion? A stronger engine will help you drive "smarter", thus reducing your fuel consumption. An engine that gerenally needs lower revs, tend to lower the noise from the engine compartment.

Simply a better vacation –
A caravan that is quicker, stronger, takes less fuel and feels better driving will make you a happier camper, litterally. Atleast that's what our many customers tell us!
ORDER / SUPPORT TELEPHONE: +46 (0) 8 400 298 30
Tuning Kit for your Motorhome with Mechanical Fuel Injection

DT PISTON is a tuning product for your mechanically controlled diesel injection pump. The product optimizes the fuel injection for an improved combustion, which in turn leads to more power in your diesel engine. The installation is pretty straight forward and can be done by a handy layman or any workshop in the country. In any case - we are here to assist.
We offer a 60 day trial period - money back guarantee and no hassle!
 Our customers are our best advertisers, it is our mission to make you a happy camper, litterally!

Available for 1988-2002 Fiat/Iveco motorhomes with these engines
1.9TD 82hp/90hp 2.5TDI 92hp/95hp/116hp 2.8 i.d.TD 122hp

DT Piston

New price: 270 Euro
Including freight, Excluding VAT
Order e-mail: order@autostable.se

Bjarne Larsen, Markaryd,
Fiat 2.8 i.d.TD 122hk:

"When I first started the engine I heard that the idle rpm was different. Before it was like driving a truck and now the motorhome really feels like a car. After the tuning I am able to gear up from second gear to forth gear."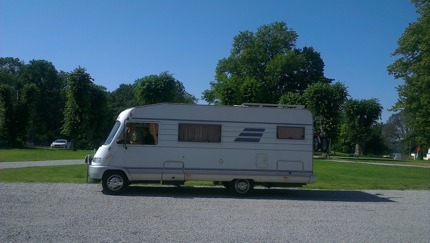 Juhani Sutinen, Märsta, Sweden, Fiat 2.5 TD 95hk:

"What a difference! I tested the result of the tuning in an uphill here in Stockholm. Earlier I was forced to gear down to third gear to be able to get up. Today I was able to accellerate on fourth gear doing 70km/h in the same uphill. I am very satisfied!"
Uffe och Kristina,
Fiat 1,9TD 90hk:

"Here comes a greeting from a very happy customer. My car runs much better. We are now driving on 5th gear where I before drove on 3rd gear. It feels like we have gotten 30hp extra"



ORDER/SUPPORT
+46 8 (0) 400 298 30

ORDER E-MAIL order@autostable.se

EXTERNAL FITFH GEAR
Please observe that some Fiat Ducato gear boxes, especially those with the 2,8 idTD engines, have external fifth gears with poor lubrication. Therefor you should not shift to 5th gear in speeds under 75-80 km/h. Above that, no problem. With DT Piston you will most certainly be able to remain in 5th gear more easily than before.

Uncertain what gear box type you have? Please ask your Fiat workshop.